July 13, 2021
Aeris research on open terrain validation of the Joint Outdoor-indoor Urban Large Eddy Simulation (JOULES) modeling capability was published in the June 18, 2021 issue of Atmosphere. "A Graphics Processing Unit (GPU) Approach to Large Eddy Simulation (LES) for Transport and Contaminant Dispersion," was written by Dr. Paul Bieringer, Dr. Aaron Piña, and Dr. Andrew Annunzio of Aeris, Dr. David Lorenzetti and Dr. Michael Sohn of Lawrence Berkeley National Laboratory (LBNL), Dr. Harmen Jonker of Whiffle, and Richard Fry, Jr. of the Defense Threat Reduction Agency (DTRA). 
JOULES uses computationally efficient GPUs to simulate atmospheric dispersion at a small enough scale to represent open terrain and urban landscapes. The GPU platform can process 150 times faster than a central processing unit (CPU) platform, providing a new capability to quickly compile ensembles of time-averaged single realizations of pollutant dispersion simulations.
The article describes the JOULES modeling system, as well as prior and current research into the accuracy of dispersion solutions relevant to gaining confidence in JOULES output. Aeris' current validation efforts include using ensembles of dispersion solutions for unstable, neutral, and stable static stability conditions in an open terrain environment, with potential for future use in modeling urban environments and building interiors. 
The figure below shows normalized plume height as a function of the downwind distance. The gray lines depict 100 individual realizations from JOULES and the black line represents the average of those realizations. The circles and triangles represent observations measured during the CONDORS experiments.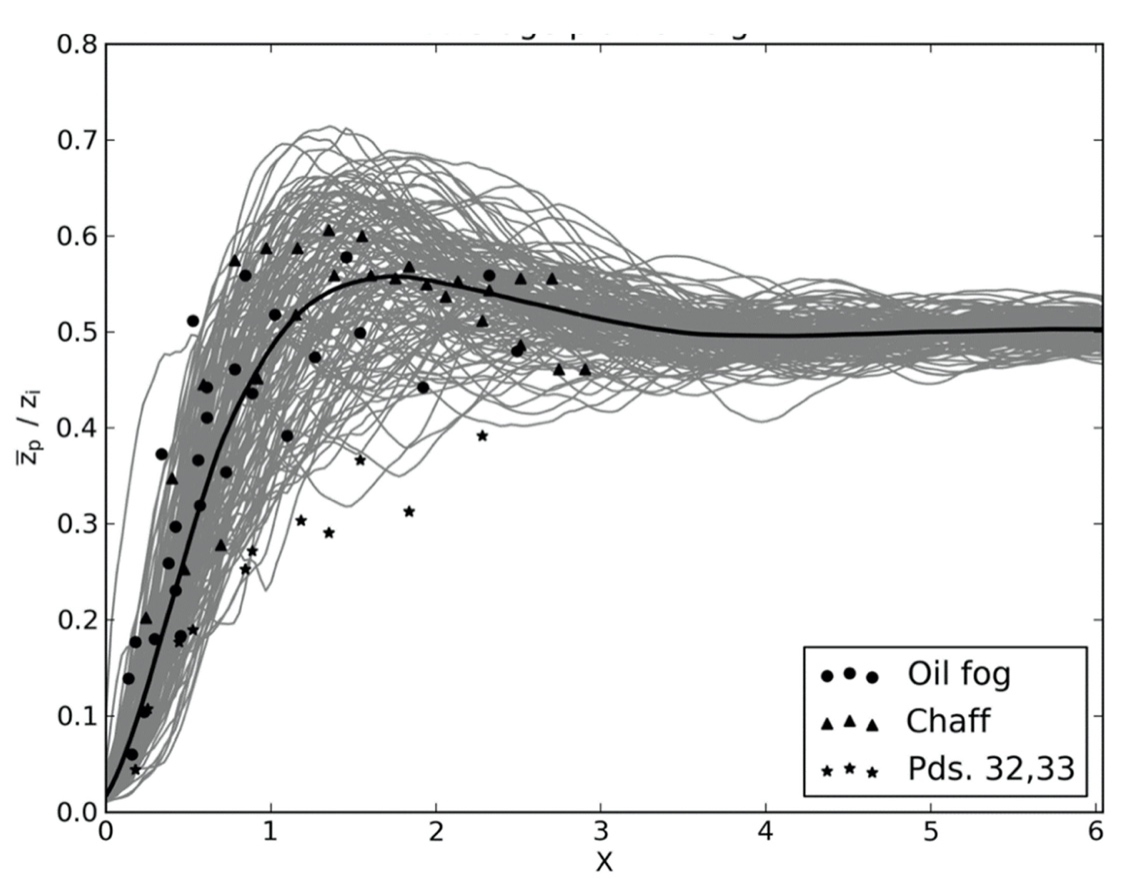 Dr. Bieringer thanks our DTRA sponsor and LBNL partner for encouraging us to write and publish this work. "The project behind this effort hits the sweet spot for Aeris, with advancements in both science and software modeling. The methods used in this paper may serve as a blueprint for future independent evaluation of JOULES."